Welcome
---
My name is Ruth. I am a mother, a creative endeavorer, a voice & singing facilitator, a death doula and an advocate for having as many varied and evolving conversations as possible about death so that we may get to know it better. Once that conversation starts, we can invite curiosity and exploration into and around our own death and that of our loved ones.To break the ice, I have a Survey that seeks to gain perspectives on death and dying. Or feel free to Contact me, and I'll try my best to answer your queries.
---
This site is a work in progress, and like all good things in this life (including conversations about death), they take time. If you stayed with me this long, I'm glad you're still here.Check out my About Me page to, well, learn a little bit more about me, and About The Work to learn more about the work of a death doula.
---
About Ruth
---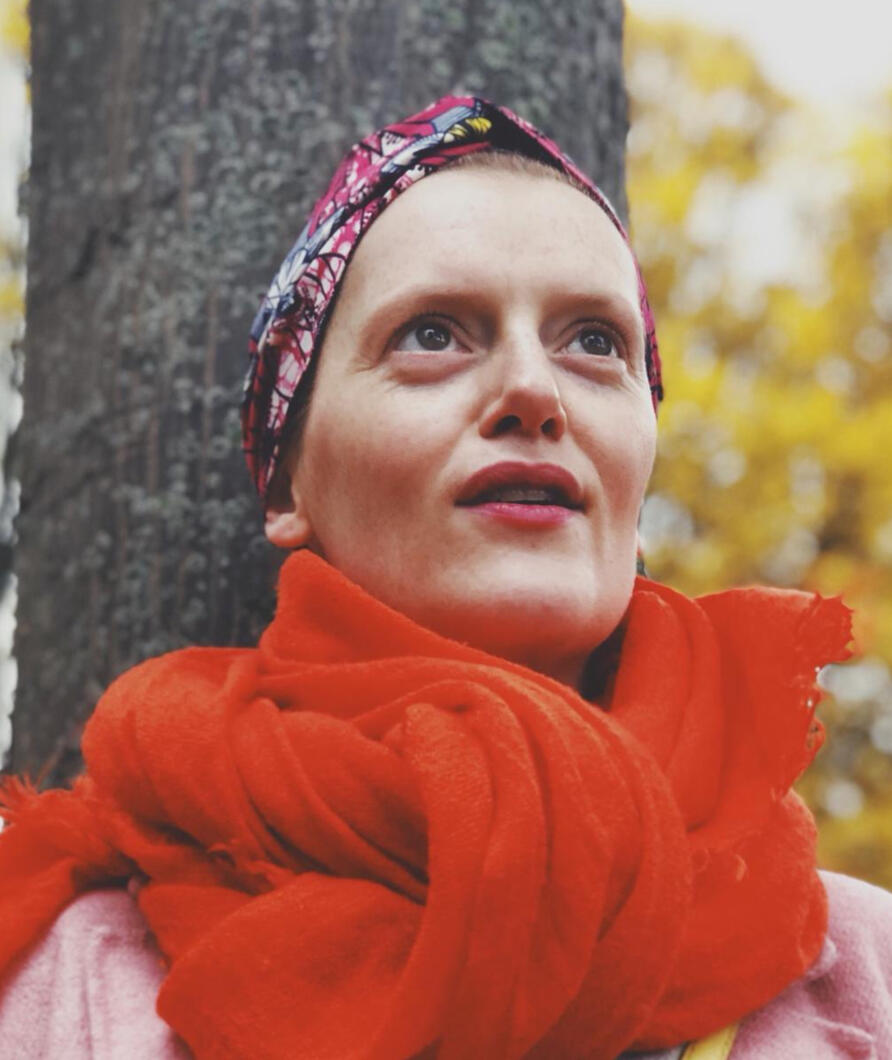 My name is Ruth McGill. I am a mother, actress, singer, singing facilitator, yoga teacher and a death doula from Ireland. A childhood spent in the wilds of Donegal and adulthood to date spent in the wild-in-a-different-way Dublin. My path resembles many with losses & gains & sadness & joy all along the way, creating a recipe for a life that's open for the journey, wherever it may lead me. As an actress, I have had the great pleasure of taking to many a stage in Dublin's theatre circuit. As a singer, I have been blessed among women with my band The Evertides and equally blessed amongst all the genders and none in my capacity of singing facilitator, leading solo & group singing sessions for those who are yearning to sing their hearts out. The thread that links all these things that I am is perhaps the love of being in service to others, albeit through laughter, song, or simply being present with what is.The part of Death Doula has been a long time brewing for me, but as things have a way of working themselves around the nooks and crannies of a life of love, loss, disappointment, joy & sorrow, it took its sweet time. Since the death of my beautiful Mother 14 years ago, my heart has yearned to be present for people going through the transition from life to death and for their circle of family/friends & wider community as my Aunt, herself a soul-midwife, had so beautifully done for my Mother and us.I started and indeed continue in my journey of official training to be a death doula with Red Tent Doulas and I receive mentoring from my wonderful Aunt, Phyllida Anam Aire.I yearn to speak about death and dying with more and more people so that we may all develop a naturalness with and around it and so that we may, together, break down the barriers of disconnect and fear.
---
About the Work
---
A death doula offers emotional and practical support for individuals and their families at the end of life. This support may be deemed necessary on receiving a terminal diagnosis, while in the final stages of a long-term illness, as a forward-planning tool or for support on the sudden death of a loved one.A death doula is not a new concept. We have perhaps forgotten our natural ways with death and dying, but we can re-heart ourselves to the instinctual ways of being with death's energy, and its reality.If we could start to open our minds and our hearts to death's inevitability, what might a conversation and consideration of our death look or sound like?
What might it have to offer to our way of considering living?
---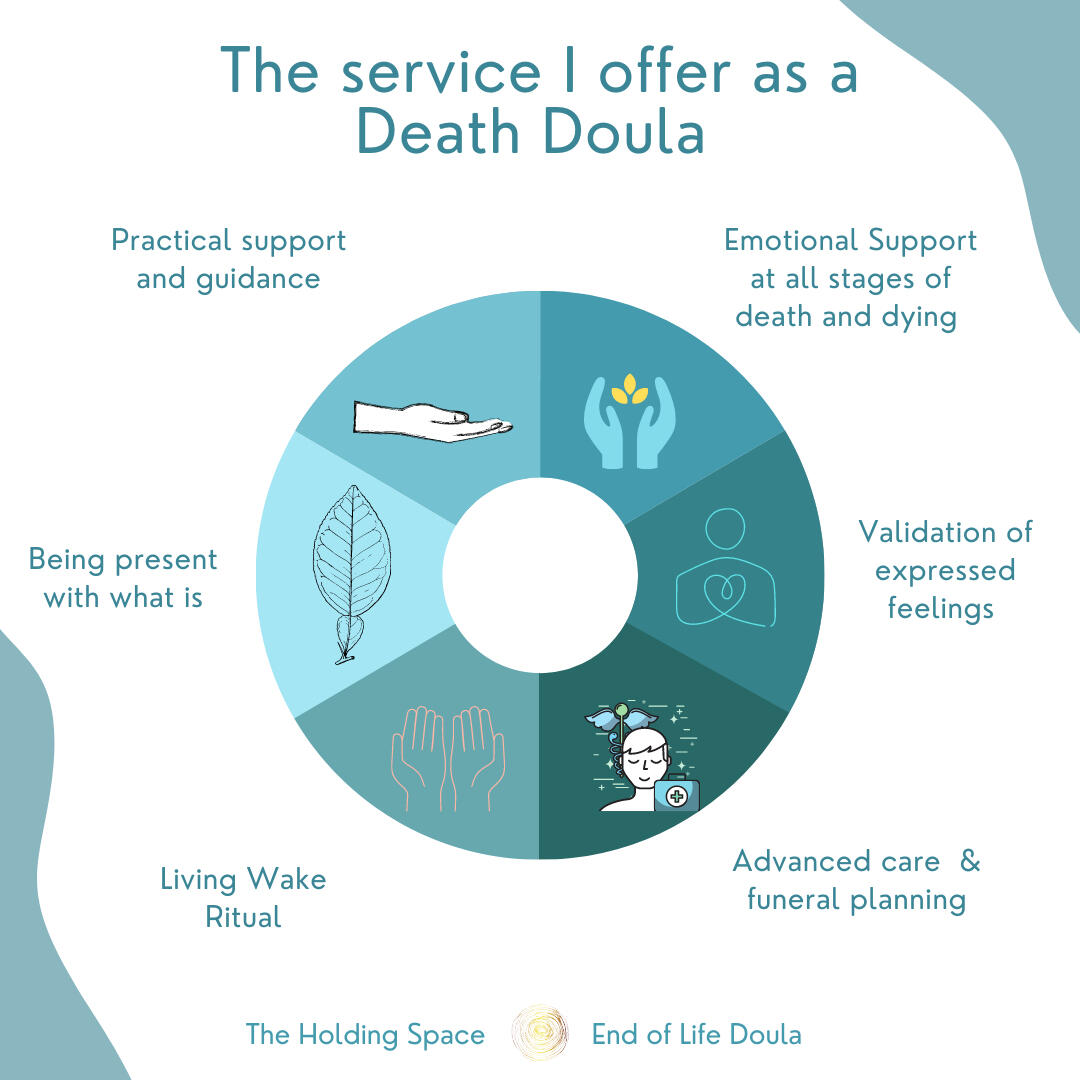 ---
Online Death Cafe
---
Next Online Death Cafe is Tuesday 18th May 2021 | 6-8pm GMT+1
More info and to register, see image below.Death Cafe was founded by Jon Underwood with the objective to increase awareness of death with a view to helping people make the most of their (finite) lives.
A Death Cafe is a not-for-profit group directed discussion of death with no agenda, objectives or themes. It is a discussion group rather than a grief support or counselling session. The objective of a Death Cafe is to increase awareness of death with a view to helping people make the most of their (finite) lives.
For more info on Death Cafe movement, click here.